The New South Wales Department of Education and Communities is in charge of operating and managing government high schools known in Australia as Selective Schools. Year 6 students can take the Selective Schools Exams if they want to enter one of these schools. There are 3,600 slots available each year. Although there are internal selection committees in each academic institution, there is a common application package and application procedures shared by all the selective schools in the country. Meanwhile, students at Year Levels 8-12 need not take an examination. Instead, they can apply directly to a school. Student achievers aspire to study in selective schools because they offer very enriching environments.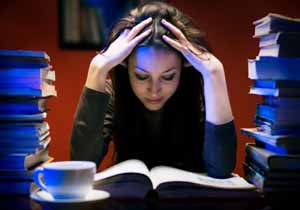 Mathematics is one of the four components of the exam. The other topics are reading and writing in English and general ability. The Selective High Schools Test marks for all the subjects are combined to form the student's profile score. This score is used to assess the student along with school marks received in Mathematics and English from the student's primary school. The component scores are scaled to the same standard deviation and mean so that each of the profile score components is given equal value.
The Profile Score total is 300 points. English, Mathematics, and General Ability are allotted 100 points each. The English and Math scores comprise of 50 marks provided by the primary school and 50 marks from the Selective Schools Examination. The 100 scores for General Ability all come from the Test.
The examination results are delivered via email or post to the applicants in the first week of July every year. Since the year 2010, parents and students can complete the whole application process online. Residents of New South Wales who do not have Internet access can make use of printed application forms, which are produced in limited numbers.
Preparing for Maths for Year 6, for admission to a selective school in New South Wales, is one of the primary concerns of an aspiring applicant. Mathematics is an important subject because it is not just one of the core topics in the examination, but is also one of the two school subjects evaluated.
Selective Schools exams  NSW preparations for Maths involve development of different skill sets, apart from mastery of the subject content for Year 6 studies. It is also important that the student becomes familiar with the formal examination structure. In this way, they can apply their knowledge of Mathematics to the specific requirements of the questions presented on the written test.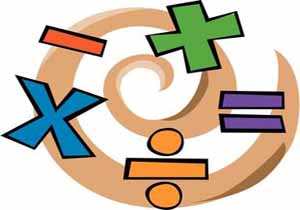 In order for the student to be successful in the Selective School Maths test its important they enhance their skills in the following topics.
General Maths
Consumer Maths
Interpreting Graphs
Fraction
Geometry
Problem Solving
Ratios
Metric System
While this is not a comprehensive list but mastering these topics will give you an edge
Tutoring services are available to students who want to achieve high scores for admission to a Selective School in New South Wales. Services that offer help to students in preparing for the exam typically provide exposure to exam-style questions. The pervading belief is that familiarization with examination formats helps boost confidence and an increase in efficiency in dealing with exam questions given the time constraints. Learning about examination techniques is perceived to be as important as gaining knowledge about subject content.
Practice Practice Practice!!